May 3, 2018
BILLY FOURQUET SUCCUMBS TO CANCER
It is with deep sadness that I share the passing of my second cousin, Billy Fourquet. Our Lord has welcomed a very special member of our family to his heavenly kingdom. Billy lost his battle with an aggressive form of liver cancer, passing away today in a Rio Piedras hospital. He was 57, my age this July, and I cannot help but reflect on how delicate and vulnerable our lives really are.
Born Jose Guillermo (Billy) Fourquet y Gonzalez, on October 17, 1960, in "La Playa de Ponce", a beach town in the south central part of Puerto Rico. His parents, Jose Guillermo Sr and mother Ileana Gonzalez, still live in Ponce, but have been ill in recent months.
Billy's career in Spanish radio spanned over 30 years, first as a programmer and disk jockey, hosting "La Mega," heard on WMEG-FM/San Juan, in the 1990's, and most recently one of the hosts of "El Despelote" on Spanish Radio Broadcasting's Latin Urban WNOD-FM, with his long time DJ partner "Rocky the Kid". His passing brought together all the island's broadcasters in his honor, with anecdotes and stories about his life, his efforts as a radio personality and his compassion and generosity as a friend and human being. Billy has also co-starred in three Spanish language, Puerto Rican movie comedies, "Qué Despelote! La película' in 2010, "Qué Joyitas!" in 2011, and "Qué Despelotón!" in 2014.
Billy lives his wife, Jennifer Castro, and children, a family who loved him, co-workers in radio who respected his work and charm, and thousands of adoring fans.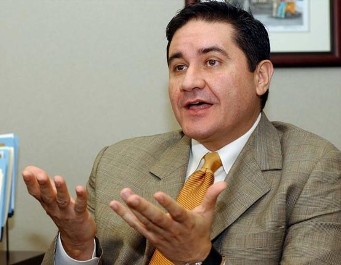 My Cousin Billy: In His Words (Spa)
The folks he worked with honor him:
~~~
March 7, 2018
PLANNING A FOURQUET FAMILY REUNION
Great News! Plans are underway to organize a FOURQUET family reunion in Puerto Rico! To keep updated, visit this site, or "friend" me in Facebook. Sadly, my first two attempts fell short, as there were conflicts with schedules with our Puerto Rican family members. Hopefully we'll get together this time.
Working on translations for the Spanish versions of this site. If you would like to help out, and are fluent in Spanish, just Email me.
AN INTRODUCTION
November 3, 2014
Even as a child growing up in Brooklyn, New York, I often wondered how "Fourquet", a surname of french origins, ended up in Puerto Rico, a tiny island in the carribean.
For over twenty-three years, I have been on this path to uncover our origins, and our connection, to the country of our surname's birth. As a genealogist, I have made many findings but none are as rewarding as discovering realtives all over the world.
I've recreated the family website, making some changes, securing some sections and adding some fun features I'm developing. Only "old" information will be visible. The privacy of my family's information is very important to me so I have removed the publication of the family tree from the public area, and placed it in a secured area only available to family members.. If you would like to view the family tree, contact me by Email or via Facebook and I will provide the password ONLY to confirmed family members. Please be prepared to tell me who your FOURQUET grandparents are. If you are interested in the Fourquet family trees in Argentina, Spain, Brazil and France, please let me know, and I'll send you information as well.
I will update this website every month. Adding and changing its content as our lives change. Each month I will add new Fourquet facts uncovered in my genealogical research. There will be copies of census documents, baptism records, church marriage entries, along with more recent findings and a section for births and marriages announcements and articles about those family members who have left us.
Please help me to continue this research by keeping us informed about your lives....
Ciao!
Charlie Fourquet Batiz